PBL: School impact on the ecosystem and conservation of resources
Wednesday, January 28, 2015
---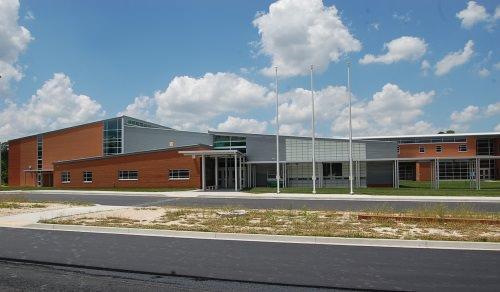 Kaechele Elementary
Topic
Conservation
Goals/Objectives
The students will understand that carbon is in everything and is everywhere.
The students will learn to lessen their carbon footprint.
The students will develop a plan to educate the Kaechele community about conservation of our resources.
Theme
Kaechele's impact on the ecosystem and conservation of resources
Scenario
When our school was built in 2013, we were certified as a L.E.E.D. school. As a silver level rated school, our school was built with many green features. How can our school continue to adhere to the ideas of being a green school and conserve resources?
Culminating Activity
Students will develop projects to raise awareness of conservation in and around Kaechele Elementary.
Problem Question
As a LEED school, how can we conserve resources and lessen our impact on the environment around Kaechele?
Student Role
Students at Kaechele are the scientists working on this problem.
Question Map: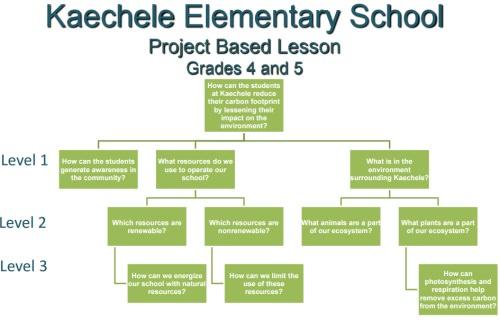 Created by Kaechele Elementary School.
---
by Chris Mystkowski at 3:56 PM
in Elementary, Earth and Space Science, Problem Based Learning/PBL