Home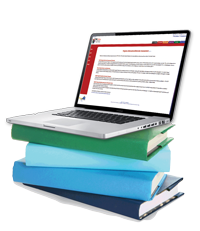 Self-Paced Online Course: Get Ready for Independent Living (Center on Transition Innovation, VCU)
This course will help you identify what independent living skills are, why they are important, and figure out what you need to do to be ready for living independently. "Get Ready for Independent...
Read More

»
ODUP 2022 - Virtual Professional Development Institute for Professionals and Families Who Support Students Who are Deaf and Hard of Hearing, June 22-24
ODUP 2022, Practices in Perseverence to Inspire Possibilities, is Virginia's Go-To event in public school deaf and hard of hearing education. It is designed to increase the knowledge and skills of...
Read More

»
Instructional Practices for Teachers of Students with Significant Cognitive Disabilities (IPT) (Content Teaching Academy, JMU) June 27 & 28
The Best Practices in Inclusion Education (BPI) academy is a two-day academy designed for teachers teaching in an adapted curriculum to students with cognitive disabilities. It will provide teachers...
Read More

»
Content Teaching Academy (James Madison University, JMU)- Registration is Open! June 26-30
The Content Teaching Academy (CTA) is a professional development program for in-service teachers. The CTA serves about 300-400 teachers annually in a variety of topics from computer science to fine...
Read More

»

Webinar Recording: Early Childhood Virtual Town Hall (April 19, 2022) Virginia Department of Education, VDOE
The Early Childhood Virtual Town Hall held on April 19, featured State Superintendent Jillian Balow, Secretary of Education Aimee Guidera, Deputy Secretary of Education McKenzie Snow, and was...
Read More

»