Home

November 2015 is Family Involvement in Education Month
Governor Terence R. McAuliffe, the Virginia Board of Education and the Virginia Department of Education recognize November 2015 as Family Involvement In Education Month and encourage local school...
Read More

»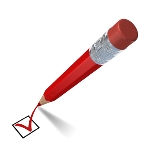 Whoa! Check Out 32 "Virtual TechKnowledgy" Vendors for Unique AT Access to Your Curriculum
Vendors that specialize in assistive and learning technologies is one factor making special education "special."
Read More

»

The Great Thanksgiving Listen
This Thanksgiving weekend, StoryCorps will work with teachers and high school students across the country to preserve the voices and stories of an entire generation of Americans over a single holiday...
Read More

»

Office 2013- Come See What's New!
Office 2013 offers a number of new features including text to speech, touch screen tools, opening PDF documents in Word as editable text and cloud based storage. This www.Workshop...
Read More

»

English Learner Tool Kit (U.S. Department of Education) (September 2015)
The U.S. Departments of Education (ED) and Justice (DOJ) are pleased to announce the completion of the English Learner (EL) Tool Kit to support states, districts and schools in meeting their legal...
Read More

»